Branding & Messaging
To win capital, you must stand out from the crowd. The first way to do that is to have top-notch marketing collateral. You must provide potential investors with high-quality, professional materials—materials that engage them, communicate your message clearly and concisely, and present the information they want to see in a way that helps them to decide quickly and easily if you are a potential fit for their needs.
LSN vets all of our clients' marketing collateral and offer advice on how to refine the messaging. One of the services LSN offers is professional marketing and design consultation for fundraising life science companies, encompassing complete branding, messaging, website design and animated video. The figure below provides a list of the most common materials required to fundraise successfully.
Marketing Collateral Overview

MARKETING COLLATERAL
PURPOSE
LENGTH
LOGO
Visually represents your company brand
/
TAGLINE
Distills company identity into a single line
1 line
ELEVATOR PITCH
Explains offering in a short format that can be delivered within a minute
1 paragraph
EXECUTIVE SUMMARY
Briefly conveys opportunity in clear and concise manner
1–2 pages
SLIDE DECK
Provides more detail on offering by expanding on all major points in executive summary
10–12 slides
WEBSITE
Functions as a deep dive sales pitch in an easy-to- navigate, clearly designed layout
Typically a total of 5–7 tabs with subsections as required
ANIMATED VIDEO
Tells your company's story and explains your technology
2-3 minutes
LSN Branding & Messaging Portfolio
Here are samples of LSN's recent branding and messaging portfolio. Click on the logo designed by LSN to view the website.

Contact our Branding & Messaging Team to get an investor-centric website template for free.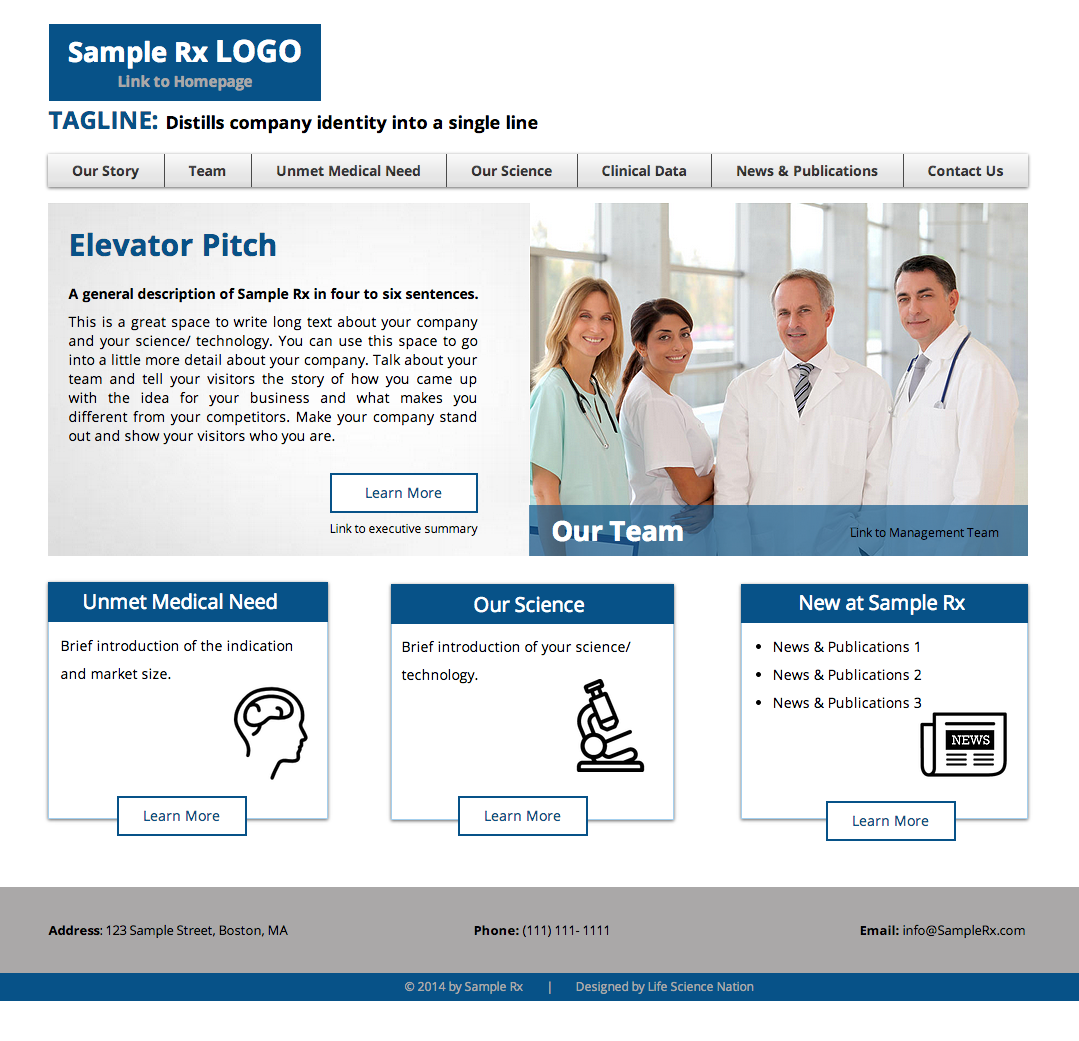 LSN Video & Animation Porfolio
Parabase Genomics Animated Video
Parabase Genomics Logo Animation
Chelation Partners Logo Animation