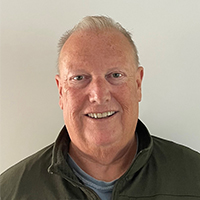 Dennis Ford
Founder & CEO; Creator of RESI Conference Series
Dennis Ford is an entrepreneur, author, and frontier technologist with deep expertise in sales, marketing, and business development. Dennis has spent a decade in the early-stage life science arena creating a partnering platform that matches next-generation drugs, devices, diagnostics, and digital health products with investor and licensing partners. Dennis has developed an active network of global investors ranging from Family Offices, Private Equity, Venture Capital, Foundations, and Endowments to large Corporate and Pharmaceutical firms interested in high-growth early-stage technologies. Dennis has also pioneered a unique global partnering event called the Redefining Early-Stage Investments Conference Series that matches investors and licensing partners with startup firms based on stage of development and product.
Dennis is the author of The Peddler's Prerogative and The Fund Manager's Marketing Manifesto, two well-received sales and marketing books. His latest book is The Life Science Executive's Fundraising Manifesto which he turned into a two-week immersion class for scientist-entrepreneurs and fundraising CEO's which is now offered to help launch and fund startups into the global life science arena. Dennis is working on his fourth book, The Entrepreneur Elucidated, that is scheduled for a 2023 release.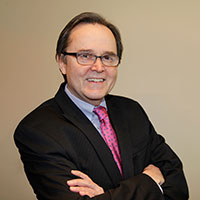 William Kohlbrenner
CSO, Life Science Nation, VP of Drug Development, BioLoomics
Dr. Kohlbrenner is currently Chief Scientific Officer at Life Science Nation (LSN). In addition, he is Vice President of DrugDevelopment at BioLoomics, an early-stage technology company that has developed an AI-driven platform for discoveringnovel peptide/protein drugs. Before that, he was CEO of NeuroLucent, a Chicago-based company working on Alzheimer'sdisease. Prior to joining LSN, Bill was a director at AbbVie, where he led a global scouting team and conducted strategicassessments of early- and late-stage pipeline opportunities. Earlier in his career, Bill led drug discovery research programsin oncology, antivirals and antibacterials. Bill has co-authored numerous research articles (~60) examining the fundamentalaspects of various drug targets and the molecular basis of drug action. He received his Ph.D. from the State University of New York (SUNY) and completed postdoctoral training at the Molecular Biology Institute at UCLA.