[su_row]
[su_column size="1/5″]

[/su_column]
[su_column size="4/5″]
Patrik Frei
Founder & CEO, Venture Valuation AG, Switzerland
Patrik graduated from the Business University of St. Gallen and completed his Ph.D thesis ("Assessment and valuation of high growth companies") at the Swiss Federal Institute of Technology, EPFL Lausanne. Prior to forming Venture Valuation, Patrik was CFO of a logistic company and worked for several international corporations including LeCroy (Geneva, New York), Hans Merensky Holding (South Africa) and Swatch Group – EM Microelectronic (Marin). Patrik was a board member and one of the original founders of Ineo, a holding company of the Swiss dental implant VC-backed firm Thommen Medical. He is also the Chairman of Ophthalmopharma, a Swiss based biotech ophthalmology company, where he successfully out-licensed a portfolio of 4 products. Patrik's articles have been published in a number of scientific journals including "Nature Biotechnology", "Chimia" and other business publications ("Starting a Business in the Life Sciences: From Idea to Market" and "Building Biotechnology: Starting, Managing, and Understanding Biotechnology Companies"). He has also lectured at Seoul National University, South Korea, EPFL Lausanne, University of St. Gallen and gives regular workshops on valuation.[/su_column]
[/su_row]
---
[su_row]
[su_column size="1/5″]

[/su_column]
[su_column size="4/5″]
Jost Renggli
COO & Partner, Venture Valuation AG, Switzerland
Jost has been responsible for the concept and development of the Global Biotechgate Lifesciences Database. He holds a Master in business economics and finance from the University of Fribourg as well as a diploma in business software development and IT management from the Lucerne University of Applied Sciences and Arts. He has several years of experience in valuing companies in diverse industries in Europe and North America. Jost is a member of the expert jury for Venture Kick (a Swiss institution that finances and promotes Start-ups) and a lecturer in workshops about start-up valuation and financing (including programs in cooperation with Business Tools, Zurich and the Institute for Entrepreneurs IFJ in St. Gallen, Switzerland).
[/su_column]
[/su_row]
---
[su_row]
[su_column size="1/5″]

[/su_column]
[su_column size="4/5″]
William J. Brah
Founder & Executive Director, Venture Development Center, UMass Boston
William has played an integral role on the University of Massachusetts economic development team, responsible for the emergence of the university as a national leader in research, development and technology transfer. Since 2000, University of Massachusetts income from technology licenses and spin-off companies has increased to place the university among the top 10 in the nation. Research expenditures also have been growing at a rate that significantly exceeds the national average. This growth is a result of a multi-year, multi-faceted effort by the economic development team to expand the University's role as a Massachusetts innovation engine. During this period, William Brah served as a special assistant to the vice president of economic development in the president's office, then came to the Boston campus as assistant vice provost for research and created the Venture Development Center, an award winning life sciences incubator, which he now heads. In the past 18 months, startup companies at the center have raised over $35M in seed financing, the best results in Boston. William began his career at the National Oceanic and Atmospheric Administration. He earned a master's degree in business administration and oceanography from the Mays School of Business at Texas A&M University.
[/su_column]
[/su_row]
---
[su_row]
[su_column size="1/5″]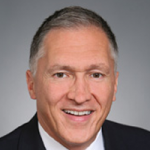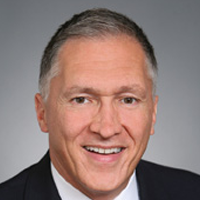 [/su_column]
[su_column size="4/5″]
Byron Kalogerou
Byron S. Kalogerou is the Chair of the Firm's Life Science Industry Group and head of the Boston Corporate Advisory Practice Group. Byron focuses his practice on domestic and cross border mergers and acquisitions, corporate finance and joint ventures and alliances. He has substantial on the ground experience in structuring mergers, acquisitions, divestitures and joint ventures on six continents. Byron has extensive industry background in the medical device, fire and security, energy, telecom and industrial sectors. Before his move back to private practice, Byron spent 17 years in-house, including 14 years at Tyco International, where he served in a variety of roles including as general counsel of its fire and security business, its telecommunications business and as general counsel of its international legal department, a function he created. He has handled hundreds of M&A transactions. These include Tyco's most significant transactions, including the $12 billion acquisition of AMP Inc., the $850 million purchase of AT&T Submarine Systems, and the $2.2 billion initial public offering of TyCom Ltd. In addition, he handled many of Tyco's medical device company acquisitions.
[/su_column]
[/su_row]
---
[su_row]
[su_column size="1/5″]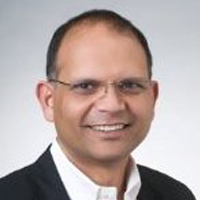 [/su_column]
[su_column size="4/5″]
Christopher de Souza
Director, Broadview Ventures
Christopher de Souza, PhD, shares responsibility for the day-to-day operations of Broadview Ventures, including business development strategy, identification and screening of new investment opportunities, negotiation of partnering terms and deal structure, as well as portfolio company board involvement. He leverages 20 years of experience in biopharmaceutical R&D, business development and corporate strategy to help meet the Broadview Ventures mission.
Christopher started his pharmaceutical career at Novartis where he was a senior scientist in the Metabolic and Cardiovascular Diseases group and then Director of Strategic Alliances with responsibilities for the therapeutic area strategy, business development and alliance management. After Novartis, Christopher was VP of Business Development at SkyePharma US Inc, a drug delivery company, where he was responsible for out-licensing SkyePharma's clinical assets and drug delivery technologies. Christopher also founded a business development consulting practice with several clients including JSB-Partners, Diagnostics For All and Metaome.
Christopher received an MBA from Rutgers University and a PhD in physiology from Louisiana State University. He completed his post-doctoral training at "The Upjohn Company" and the Joslin Diabetes Center/Harvard Medical School.
Christopher currently serves as the board observer for Acesion, Allosteros, CellAegis, DecImmune, Gila Therapeutics, GI Windows, Intravascular Imaging Inc., Laurantis, Pulmokine and VentriNova.
[/su_column]
[/su_row]
---