[su_row][su_column size="2/6″]
[/su_column] [su_column size="3/4″]
Dennis Ford
Founder & CEO; Creator of RESI Conference Series
Dennis Ford is an entrepreneur, author, and frontier technologist with deep expertise in sales, marketing, and business development. He has spent most of his career involved in launching new technology-based companies. He has wide-ranging experience in hardware and software computing, middleware, data storage, networking, SaaS, data mining, data profiling, expert systems, and scaling/funding companies.
Most recently, Dennis has spent the last 7 years in the early-stage life science arena creating an ecosystem to streamline fundraising for next-generation drugs, devices, diagnostics, and digital health products. Over the last 15 years, he has worked extensively with creating an active network of global investors ranging from Family Offices, Private Equity, Venture Capital, Foundations, and Endowments to large Corporate and Pharmaceutical firms interested in high-growth early-stage technologies.
His expertise encompasses using database subscription services to create business solutions and using the Internet to create an interactive dialog between buyers and sellers. He is a big proponent of using data profiling and matching technology to efficiently find that all-important business fit in the marketing and selling process.
Currently, Life Science Nation has the most comprehensive life science investor database in the world. Dennis has also pioneered a unique global partnering event model that matches buyers and sellers based on their specifically stated needs and declared partnering mandate initiatives garnered from one-on-one interviews and curating buyer/seller databases in a selected industry.
Ford is the author of The Peddler's Prerogative and The Fund Manager's Marketing Manifesto, two well-received sales and marketing books. His latest book is The Life Science Executive's Fundraising Manifesto which he turned into a two-week immersion class for scientist-entrepreneurs and fundraising CEO's which is now offered to international government agencies to move their funded startups into the global funding arena.
[/su_column] [/su_row]
---
[su_row] [su_column size="2/6″]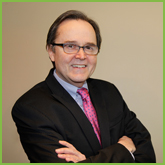 [/su_column] [su_column size="3/4″]
Dr. William Kohlbrenner
CSO
Dr. Kohlbrenner is currently Chief Scientific Officer at Life Science Nation (LSN), a Boston-based company that provides a uniquely differentiated suite of services for emerging life science companies. His role at LSN involves technical vetting of potential clients and working with established clients to best position their early-stage companies for successful transactions with investors or large technology/pharma companies. He serves on the LSN Advisory Board and is Consulting Scientist for Boston Innovation Capital, an advisory firm that was spun out of LSN in 2014 to address an unmet need among early stage scientist-entrepreneurs for hands-on assistance in helping them execute fundraising campaigns in the biotech and medtech arenas.
Prior to joining LSN in 2014, Dr. Kohlbrenner was a director at AbbVie (Abbott pharma) where he was involved in identifying and pursuing external research opportunities and early-stage assets around the globe. This work included leading a global scouting team and conducting strategic assessments of early- and late-stage pipeline opportunities in multiple therapeutic areas. Earlier in his career, Bill led drug discovery research programs in several areas, including oncology, antivirals and antibacterials. As a director in the Cancer Research area, he was involved in the exploration of novel anti-cancer therapies and the identification of novel cancer targets. A major emphasis of this work was on the RNA therapy space and he led a major in-house research effort that was focused on the identification of nanotechnology-based carriers for the delivery of novel RNA cancer therapies. Bill was extensively involved in setting up and managing external collaborations with universities, research institutes and biotechs world-wide to support the projects he was leading.
Bill has co-authored numerous research articles (~60) examining the fundamental aspects of various drug targets and the molecular basis of drug action. In 2014 he was an invited member of a working group assembled by the President's Council of Advisors on Science and Technology (PCAST) to conduct the fifth legislatively mandated strategic assessment of the National Nanotechnology Initiative. He received his Ph.D. from the State University of New York (SUNY) and completed postdoctoral training at the Molecular Biology Institute at UCLA.
[/su_column] [/su_row]
---